How to Copy Music to the Mudita Pure with MacOS…??
@guido
Welcome to the Mudita Community. Thanks for your question. I think one of our devs @Bartosz_sp2fet could help you with this.
I wasn't able to find a very noticeable way to transfer my music (I have downloaded music from bandcamp) with either my mac or windows computers. Just gonna try dragging the mp3s right into the app I guess lol.
Update: Dragging music files into the Mudita app did not work
hi @urszula! I'm primarily on a Mac but also have a PC. I downloaded Mudita Center on both devices.
Maybe try plugging it in as a USB drive and using the file manager to access the music folder? It may work, but I don't have a Pure so I can't verify that.
Thanks for the suggestion @john_dumpling
When I plug the Pure into my Mac:
The Mudita Center acknowledges the connection but…
No external drive icon shows up on my Mac so not easy to find a folder that way
There's no clear Music folder in the system library/applications support folder (where the Pure backups are saved)
I can't find any folder that makes sense for me to drag my music in the Mudita Center application package
It really just feels like an oversight? But also a little unbelievable? The only music I have is what's preloaded from Nick Lewis.
Will check on my Windows PC and report back
Update: Okay on Windows PC, it's exactly as @john_dumpling suggested. I was able to see the "Pure" drive and when I click in, I can see the "SD Card" drive and within that are all the Nick Lewis MP3s.
But, I am unable to add files to that drive???
Sorry to message again but I'm truly perplexed. This is not a feature request and more of a "help, I don't know how this device works". I feel like it should be in the user guide, no? How do you add music to the Mudita Pure? (Mac or PC) Or am I mistaken, is that not one of the features of the music app on the phone?
@peiitforward I am not familiar with Mac, but on a PC, you can do it manually by just dragging your music files to the external drive marked PURE. You don't even have to download Mudita Center.
I know there will be an additional feature in Mudita Center which will help you do this. However, this feature is not fully functioning yet.
Basically, it will get implemented to the Mudita Center app in an update, so for now, Music app is not fully usable.
Thanks Urszula. I tried this but I wasn't able to write onto the drive. I tried to drag the files, paste the files, drag it onto the folder, drag it into the folder. Nothing worked. I was, however, able to delete the preloaded files. Maybe it's a tech support issue and I'm happy to get this resolved via email.
@peiitforward Before I get tech support involved, I just want to make sure this is what you're doing on your PC.
Here's a short video I made of me uploading some podcast episodes to my Mudita Pure. (Please don't judge by my choice of podcasts LOL- I just watched Inventing Anna on Netflix)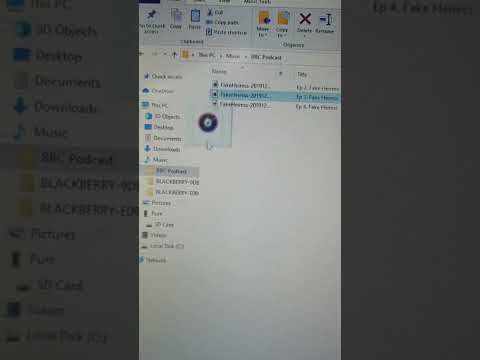 The files show up in the Music Player app.
And they play just fine: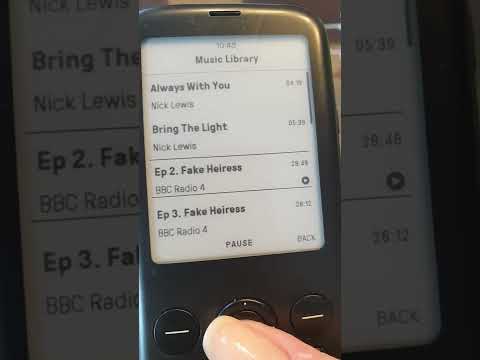 Hi!
You just need to download android file transfer. it will automatically recognize the pure when plugged in, and you can manage music/audio files through that easily
I have tried that … and it works
but … I think that some things should just work without tinkering
… Musik Transfer … and Tethering …
the device was advertised with osx support …
yeah, it also doesn't put songs in the artist/album folders when using the 3rd party app. instead the music can only be found in "all tracks" which is pretty annoying. also no shuffle feature, so i have like 500 songs all in one folder essentially. hoping for a mudita center update to be able to access this and further organize it better
@joel This is GREAT. Thanks for sharing.
@joel is right - you have to use android file transfer to transfer files to the Pure on macOS. This is dictated by the usage of MTP protocol, which is not supported by Apple devices (they are pretty closed in their ecosystem). We'll probably do some research in terms of improving the experience with OSX, along with updating the user manual.
Relating to music player artist/album - this has to be implemented - it does not relate to the mac/PC difference - it's on our roadmap.
I'm back to share the thrilling conclusion of my plight!
So 1) It works on PC! and 2) Android file transfer works on macOS!
The problem I was having on PC, I'm embarrassed to say, was that I had downloaded the music files from my dropbox and it was zipped. I apparently was trying to dragged zipped files into the PURE drive. Needless to say, once I unzipped the files, I was able to easily drag it into the PURE drive and all is good. Thanks for everyone's help and thanks to @urszula for the very helpful video and for your patience. And thank you @joel for the advice on macOS
@peiitforward I'm so happy you got it working! Let us know your feedback with your carrier. How is the service? Were you able to get it working?
Is it possible to set custom ringtone and alarm? from Music folder?