We just posted a new update.
We are back on track with production & shipping!
Good to hear there is progress! Hoping to hear a more detailed scheduled soon as you guys get more details on the process and how it all works
Thanks for the update. It's 2022 now though, haha
I still feel like it's 2020
Typo on my part…Blonde Moment
This is extremely reassuring. To anyone who still sees the "January 2021…" link at the top and sees that it's broken, please note the change of title (2021 --> 2022) has changed the URL of the blog post:
Given that you're expecting pre-ordered phones to be shipped in the next couple of weeks, is it safe to assume that a phone ordered today might be shipped within a month? Or is it still too early to tell?
I almost pre-ordered a Pure a while ago (maybe a year ago), but the ever-shifting release timeline (which of course is perfectly understandable) made me hesitate.
@forest_cat Thanks for catching that. I made the change.
Could you tell us number of mudita pure to be send in coming week 17th-21st Jan 2022?
@andrzej Thanks for reaching out. I found out late on Friday night that we were able to produce approx 250 updated keyboards to go on the assembled phones. So it's a substantial increase. As you may recall- we had to resolve an issue due to a flaw on the navigation button. This is now fixed & we plan on increasing the production week by week. Our goal is 300-500 per week. If we manage to increase this, I will post more on Friday.
I have watched this project unfold for the last two years, and I am impressed with how your company handles the delays and unexpected glitches. I am excited about receiving my phone, but I appreciate the transparency and especially the indomitable spirit of the people in your company. When something goes wrong, you drop everything, sit down and find a solution. Fix it and move forward again. That takes something special, that you have a vision and can see it through without compromising or giving up. Thank you for staying true to us and your commitment to give me something that isn't designed to fail and force me to buy a new one in a year or so. I appreciate you, because that is so rare these days, to receive something that was made with my well-being in mind.
@lbacken Thank so you much for your kind words. They really means a lot to us. We're really motivated to see this product to the end & have it be a quality product. We are aware that first iterations of products may not always work the way they should, but we are determined to be different. We also know, that according to Kickstarter, most projects fail due to manufacturing issues. That's why we drop everything and work to find a solution when a problem arises. This was the case with the recent keyboard flaw, which we discovered the 3rd week of December (basically the week before Xmas). We literally dropped everything & even through there were Xmas holidays planned- people stepped up & worked to find a solution. We found a solution within 2 weeks & implemented it right away. We also replaced the units of the people who already had the phone & reported the issue.
@urszula Just noticed that this text seems pointing to a video link "You can preview a video of one of the tests here: ". But I don't see any video link in the post. Can you (or someone else) confirm if it is missing? Can this be fixed? Thank you.
@sv3np There was an error in the site build. It should be fixed now. Thanks for catching it. It should point to this link: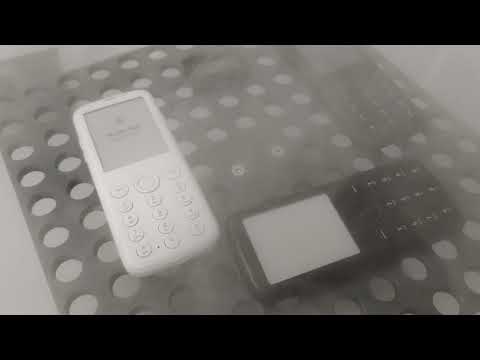 Is there any hope for another discount code in the near future? I received one but evidently waited too long and now its not valid.
@calebsmum We are updating the code for the newsletter sign-up.
PLUS: look out for a newsletter in the next 2 weeks for an EXTRA discount
"wink, wink"