We talk a lot about privacy & security on this forum & I write a lot about it on our blog.
It's no secret that over the past 10-15 years, there have been significant changes in data collection, particularly with the increasing amount of data generated and collected through digital channels.
We all know that it's becoming increasingly difficult to avoid leaving a digital footprint. With the widespread use of digital technologies, including smartphones, social media, and the Internet of Things (IoT), we are generating vast amounts of digital data on a daily basis. Even simple activities such as browsing the web or using a GPS navigation app can generate data that is collected, stored & then exploited for profit by third-party companies.
Over the weekend, I came across this eye-opening video from VOX, and it just highlighted the fact that, not only are most people not aware just how prevalent data collection is (or might not care), but how subsidized it is.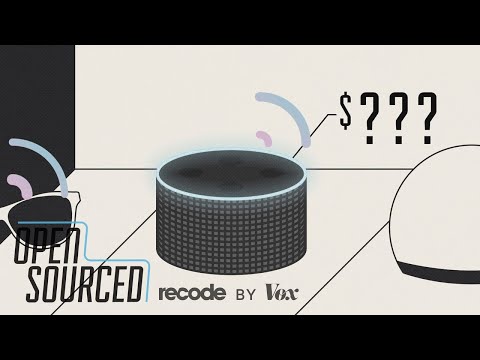 Some tech companies subsidize the cost of their tech products and services by monetizing user data. This is particularly true for companies that offer free or low-cost products and services, such as social media platforms, search engines, and email providers.
These companies offer free or low-cost products to attract a large user base, and then monetize the data they collect from those users by using it for targeted advertising, selling it to third-party data brokers, or using it to improve their own products and services.
When it comes to tech products, particularly those that are offered at a significantly lower price than competitors, it is important to be aware of the potential trade-offs. The biggest trade-off with low-cost tech products is often the collection and use of user data.
At Mudita, we are often asked to comment on the cost of our products, with remarks usually centered around the price point.
Although the cost of manufacturing tech products can be influenced by a wide range of factors, including labor costs, material costs, regulatory compliance, and other factors, it's also important to also consider data privacy & security.
As Mudita, we are focused on addressing the need for more humane, empowering consumer electronics. Our goal is to satisfy a growing community, which stands up to oppressive Big Tech solutions, but still wants to stay connected, in a more private and mindful way. Our hardware & software products don't overwhelm the users with distractions and don't constantly require attention. Finally, it's important to underline that our products do not collect or share any personal data, are forever ad-free and not part of the usual dominating business model based on ad-profiling and the attention economy.
My question to you guys:
How do you balance the benefits of using technology in your daily life with concerns about data privacy and security? What steps do you take to protect your personal data, and what trade-offs are you willing to make when it comes to using tech products that collect and transmit personal data?